what we do
The best solutions for your business
what we do
The best solutions for your business
IEH SoftLabs Ltd. is a software development company dedicated to delivering scalable, innovative, and competitive market solutions. IEH SoftLabs specializes in providing end-to-end delivery of tailor-made software.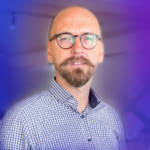 Elvir Salcinovic
Chief Executive Officer
W
e are the part of the IEH Laboratories & Consulting Group family of companies which employs over 2,000 people worldwide. The primary goal of SoftLabs is to act as an in-house software development solution for our partners and clients.
Our developers are highly skilled, passionate, developers proficient in a multitude of programming languages, software architectures, and development methodologies who ensure our solutions exceed client expectations.
creative approach
The problem-solving technology partnership
What You Get With IEHSoftLabs Team:
Almost 20 years of software development experience
Flexible, cost-efficient cooperation models
Extensive technology consulting expertise
Reduced investment risk with MVP development
Design Thinking approach to transformational solutions
our team
Meet our team
Introducing our team of talented and skilled professionals who are ready to increase your productivity and bring your business to the new level of efficiency and sustainability.